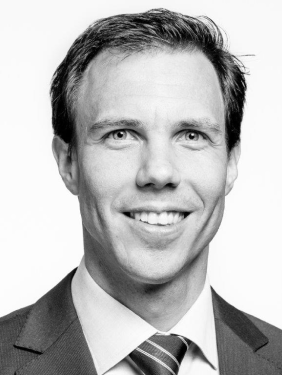 Experience Highlights
15 years of experience
Infrastructure Development, Project Finance, Financial Modeling & Analysis, P3s, Benefit-Cost Analysis, Risk Analysis.
Education
Delft University of Technology, MSc. Civil Engineering, 2005
Delft University of Technology, BSc. Civil Engineering, 2005
London School of Economics and Political Science, BSc. Economics, 2014
Wim Verdouw
Technical Assistance Specialist, REBEL
Wim has a combined background in economics and engineering with over 15 years of experience in project finance, project development and project implementation in transportation, renewable energy, technology, water, and social infrastructure sectors. He leverages his experience from public and private sector infrastructure projects in the US, Africa, and Asia to advise clients on critical infrastructure financing aspects and project structuring, in particular for public-private partnerships.
Relevant Project Experience
TIFIA & RRIF Loans: Advised USDOT's Build America Bureau on 10 major infrastructure projects for a total closed loan and transaction value of over $1.8B and $5.2B, respectively: P3 and publicly owned toll roads, transit network upgrades, and port expansions. Responsibilities include analysis of borrower proposed security, credit and amortization structure, project structure and contractual relationships of involved parties, pledged revenues and revenue forecasts, cost estimates and schedules; development of shadow financial model; recommendation of credit enhancements designed to protect TIFIA and taxpayers; and support throughout negotiations and financial closing process.
MDOT P3 Opportunities Review: Advised Maryland Department of Transportation on an asset monetization initiative, in which Rebel analyzed the potential of MDOT's toll roads and various other assets for public-private partnerships or other asset monetization models. Led financial analysis and developed key recommendations per asset class.
Bus Electrification P3: Advised private developer on an unsolicited proposal to provide electric bus services in a large US city. Under this availability payment P3, the project company will be responsible for the development of charging infrastructure, solar power plant and energy storage plant as well for providing electric buses. Created financial model, developing financing approach, and supporting bid development.
Transit Ticketing and Payment P3: Advised infrastructure fund and Fortune 500 company on an unsolicited P3 proposal to implement a contactless open loop payment solution for a large US transit system. Developed financial model, advised on financing structure, and supported bid preparation.
LaGuardia AirTrain: Advised Port Authority of New York and New Jersey on funding, financing, and project delivery strategy for new AirTrain to LaGuardia Airport. Led risk and procurement workshops, evaluated funding options, developed financial model, conducted sensitivity analysis.
Project Delivery Benefit-Cost Analysis: Developed a project delivery benefit-cost analysis framework to help agencies compare costs and benefits of P3 to conventional project delivery. A key deliverable was a user-friendly financial model (P3-VALUE 2.3), which includes a detailed risk assessment and full project finance structure and allows users to analyze availability payment transactions and toll concessions.
NHI P3 Trainings to Departments of Transportation: Conducted FHWA training on P3s (topics covered: successful practices; risk assessment; project finance; model contracts; procurement preparation/structuring/process; financial viability; value for money; project delivery benefit cost analysis) to various state DOTs, providing a finance and procurement perspective on key P3 questions.
Force Majeure White Paper for P3s: Co-drafted white paper on Force Majeure in P3s. The white paper consists of a detailed examination of Force Majeure in P3s from the practitioner perspective and is part of FHWA's ongoing effort to promote successful P3 transactions. The report helps stakeholders better understand the complexities and variations around Force Majeure and identifies best practices and areas for improvement, in particular in light of the COVID-19 pandemic.