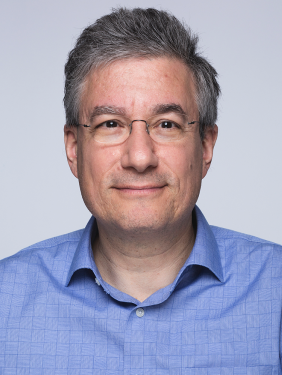 Experience Highlights
30 years of experience
Innovative Finance, P3s, Feasibility and Financing, Transit and Rail, Toll Roads/Managed Lanes, Social Infrastructure, Value Capture, and Real Estate.
Education
Harvard Kennedy School of Government Master Public Policy, 1988
Regional Planning Institute, Technical University of Berlin DAAD Fellowship, 1986
Yale University B.A., cum laude, 1984
Sasha Page
Capacity Building Lead, REBEL
Mr. Page has over three decades of experience in finance, project development, public-private partnerships (P3), and traffic and revenue (T&R) forecasting for highways, transit/rail, airports/ports, and shared mobility. He has advised on financings for projects in US and internationally and leads Rebel America's transportation finance group.
Relevant Project Experience
I-77 HOT Lanes Project Advisory, Charlotte, NC: Advised USDOT on $560M managed lanes loan. Carried out due diligence of financial plan and model, T&R study, and construction plan. Advised on negotiations around credit mechanism, including partial guarantee, "developer ratio adjustment mechanism" (DRAM), with financing documents.
I-495 Capital Beltway High Occupancy Toll (HOT) Lanes, VA: Advised USDOT on establishing US' first dynamic congestion management toll facility. Conducted due diligence on $1.9B project and critical review of developer's financial plan. Analyzed capital structure, project cash flows, risks, management plan, and concession agreement. Negotiations focused on more reasonable repayment backloading.
US 36 Bus Rapid Transit/Managed Lanes/Bike Lanes, CO: Advised USDOT on two loans totaling $104M for this $481M project between Denver and Boulder, CO. Carried out due diligence on financial plan, T&R study, construction plan, and risks. Negotiated equity terms of sponsor, terms of subordinated lender, and downside case.
US 460 Risk Assessment, VA: For Virginia DOT assessed $1.3B Portsmouth-Norfolk toll road, including T&R and construction risk, focusing on lifecycle cost, long-term performance, and retained risks.
Federal Highway Administration (FHWA), EDC-5 Value Capture Technical Support, DC: Support value capture program, including participating in thirteen webinars/regional summits and leading four two-day workshops. Drafted 250-page Value Capture Implementation Manual. In related engagement, supported FHWA through Volpe Transport Center by moderating eight value capture peer exchange webinars, including on infrastructure banks, transportation utility fees, impact fees, special assessment districts, bond finance, and P3s. Each webinar attended by 200-225 federal, state, and local transportation officials. Co-authored primer on transportation utilities published in 2021.
FHWA, Office of Innovative Program Delivery, DC, Development of Model P3 Contracts: Developed Model Public-Private Partnerships Core Toll Concessions Contract Guide and Public-Private Partnership Availability Payment Concessions Model Contract Guide focusing on availability requirements, maintenance and handback requirements, payment mechanism, insurance, supervening events, federal requirements, step-in rights, and intellectual property. Also developed Successful Practices for P3s focused on policy feasibility analysis, procurement, and monitoring.
FHWA Revenue Risk Sharing Whitepaper, DC: Co-drafted Revenue Risk Sharing for Public-Private Partnerships: A Discussion Paper. Examined how international examples would work in US. and evaluated how these mechanisms could work in US.
Registrations & Affiliations
SEC and MSRB-registered municipal financial advisor.
Member of Transportation Research Board (TRB), Friend of Revenue & Finance Committee.
Leadership, American Public Transportation Association Innovative Finance & P3 Committee.