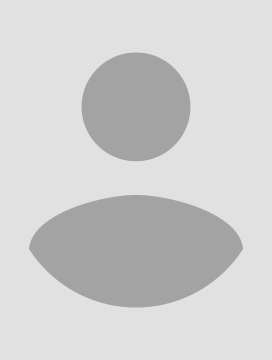 Experience Highlights
Project Finance, Public- Private Partnerships, Project shaping and public consultation, Infrastructure contingent liabilities.
Education
MBA, Stanford University, 2013
MS, Sustainable Design and Construction, Stanford University, 2011
BS, Civil Engineering, United States Military Academy, 2005
Michael Bennon
Research Program Manager, Infrastructure Policy at Stanford Center for Democracy, Development and the Rule of Law (CDDRL)
Managing Director, Stanford Global Projects Center (GPC)
Michael Bennon is the Research Program Manager for the Infrastructure Policy Research initiative at Stanford's CDDRL, and the Managing Director of the Stanford GPC, an interdisciplinary research center on infrastructure finance. Michael's research areas of interest for the center and work experience are in Project Finance, Public Finance, Project Organization Design, Project Risk Assessment and in institutional design for project procurement organizations. Michael teaches Global Project Finance to graduate students at Stanford University and a weekly Global Projects Seminar showcasing innovative projects and research in the infrastructure development sector. Prior to starting at Stanford, Michael served as a Captain in the US Army and US Army Corps of Engineers for five years, leading Engineer units, managing projects, and planning for infrastructure development in the United States, Iraq, Afghanistan, and Thailand. As a Project Manager with the Corps, Michael managed the Hamilton Wetlands Restoration Project, a $267mm wetland restoration and levee project, coordinating with federal, state and local agencies and the bay area dredging industry. Michael received his MBA and MSc in Engineering from Stanford University and completed his undergraduate degree in Civil Engineering at the United States Military Academy at West Point.
Relevant Project Experience
US Infrastructure Gap(s): Federal Policy and Local Public Institutions (2020). Lead Researcher. Study of U.S. federal spending policy on infrastructure and the ways in which it stymies institutional development and innovation for U.S. state and municipal governments in the sector.
Chinese and Western Approaches to Infrastructure Development Abroad (2017-Present). Research Director. Ongoing research initiative on the growth of Chinese bilateral lending in international infrastructure development and a comparison between lending and development practices of western multilateral infrastructure lenders and Chinese bilateral institutions.
NCHR Synthesis 540: Leveraging Private Capital for Infrastructure Renewal (2020). Author. Transportation Research Board synthesis on the state of private equity market in US transportation infrastructure and contracting practices for state Departments of Transportation.
P3 Project Structuring Guidelines for Local Governments (2018). Researcher. Guidelines for the development of Municipal P3 programs and structuring municipal sector projects as P3s for city governments. Developed in collaboration with the New Cities Foundation and the District of Columbia P3 Office.
Sharing the Big Risk: Assessment Framework for Revenue Risk Sharing Mechanisms in Transportation P3s (2017). Researcher. Study of the effectiveness of new revenue risk sharing mechanisms between governments and investors for transportation infrastructure.
State of the Practice, Sustainability Metrics for Infrastructure Investors (2018). Researcher. Comprehensive study of reporting and rating schemes for infrastructure projects and investors, and discussion of future opportunities for sustainability metrics in the infrastructure sector.
In Kind Infrastructure Investments for Public Pensions – the Case of Queensland Motorways. (2017). Lead Researcher. Study of direct pension investment program in Australia, brownfield Public-Private Partnerships in the U.S., and the policy and organizational changes necessary for direct pension investments in infrastructure.