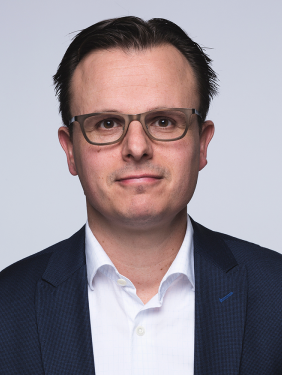 Experience Highlights
>20 years of experience
Innovative Funding, Financing and Project Delivery, Structuring and Procuring P3s, Evaluation of Financing Options, Value-for-Money Assessment, Risk Analysis and Risk Valuation.
Education
University of Twente
MPA, 2000
Marcel Ham
Technical Assistance Specialist, REBEL
Marcel Ham is co-founder and co-owner of Rebel. He has more than 20 years of experience in assessing, developing, structuring and implementing innovative finance and P3 projects in the US, Europe and globally. Marcel has been lead financial and transaction advisor on over a dozen innovative finance and alternative project delivery projects. Marcel led the team that developed advanced guidelines on risk assessment and value-for-money assessment for U.S. DOT and co-authored the Model P3 Contract Guides and guide on Successful P3 Practices in the U.S.
Relevant Project Experience
Virginia DOT 460 Audit, Petersburg-Norfolk: Advised Virginia DOT on the US 460 project, a $1.3B toll road between Portsmouth and Norfolk, VA.
US 36 Bus Rapid Transit/Managed Lanes, CO: Advised on TIFIA loan for $480M bus rapid transit/managed lanes P3 project between Denver and Boulder.
A59 Highway P3, the Netherlands: Advised the Province of Northern Brabant on the A59 highway P3 project, the first availability payment P3 for road infrastructure in continental Europe.
LaGuardia AirTrain: Advised PANYNJ on the new LaGuardia AirTrain, focusing on funding, financing and project delivery options.
Chapel Hill – Durham Light Rail, NC: Advised the transit agency on the development of this $1.8B light rail project.
Oakland County Connected Vehicle P3: Supported the successful bidder on the partnership with Oakland County for this first-of-its-kind P3 project.
Policy & Research
Case Studies of Handback Experience with Public-Private Partnerships, December 2017, U.S. Department of Transportation, Federal Highway Administration
Guidelines for the Development of a Policy for Managing Unsolicited Proposals in Infrastructure Projects, October 2016, World Bank, PPIAF
Revenue Risk Sharing for Highway Public-Private Partnership Concessions, December 2016, U.S. Department of Transportation, Federal Highway Administration
Guidebook for Risk Assessment in Public Private Partnerships, December 2013, U.S. Department of Transportation, Federal Highway Administration
Guidebook for Value for Money Assessment, December 2013, U.S. Department of Transportation, Federal Highway Administration
Model Public-Private Partnerships Core Toll Concessions Contract Guide, September 2014, U.S. Department of Transportation, Federal Highway Administration
Availability Payment Concessions Public-Private Partnerships Model Contract Guide, September 2015, U.S. Department of Transportation, Federal Highway Administration
Successful Practices for P3s, A review of what works when delivering transportation via public-private partnerships, March 2016, U.S. Department of Transportation, Federal Highway Administration
Training
100+ trainings, bootcamps and webinars on innovative funding, financing, project delivery, project finance, risk assessment, value for money assessment and P3 procurement