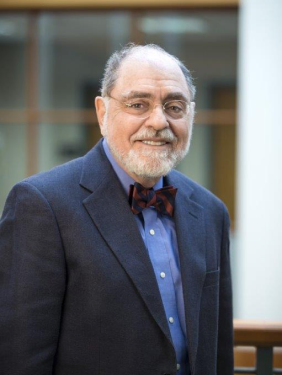 Experience Highlights
30 years of experience
Program Analysis, Program Evaluation, Benefit-Cost Analysis, Financing Mechanisms, and Intergovernmental Coordination.
Education
Master of Laws, NYU, 1971
Juris Doctor, NYU, 1968
Bachelor of Arts, Queens College, 1965
Douglas J. Besharov
Professor, UNIVERSITY OF MARYLAND
Douglas J. Besharov, a lawyer, is a professor at the University of Maryland's School of Public Policy, where he teaches courses on analysis, program evaluation, and performance measurement. He is also the director of the University's Center for International Policy Exchanges.
In 2008, Professor Besharov was President of the Association for Public Policy Analysis and Management (APPAM) and then served as its International Conference Coordinator. APPAM is the leading institutional and professional organization in the field, with more than 2,000 members. He was also the editor of the "Policy Retrospectives Section" of APPAM's Journal of Policy Analysis and Management. He also chairs the selection committee for the "Peter H. Rossi Award for Contributions to the Theory or Practice of Program Evaluation."
Professor Besharov has written or edited twenty-two books and more than 250 articles, and has contributed to The Los Angeles Times, The New York Times, The Wall Street Journal, and The Washington Post.
Relevant Project Experience
Professor Besharov's recent research focuses on the intersection of performance measurement and program evaluation. His major publications include Improving Public Services: International Experiences in Using Evaluation Tools to Measure Program Performance (Oxford University Press, 2017).
His focus on performance contracting lead to nine publications on pay-for-success and Social Impact Bonds, culminating in the Accenture publication: "Budgeting for Results: Funding Pay for Success Initiatives," Policy and Practice (2015): 26–27, coauthored with Gary Glickman.
In the area of infrastructure financing, he directs an international project on public-private partnerships (P3s) funded by US foundations and the European Union, "Infrastructure Planning and Financing: Lessons from Europe and the US." As part of this project, he has chaired sessions on the application P3 tools in various settings in the US and abroad.
Relevant Publications
150+ peer-reviewed articles, 100+ others, and 22 books (written or edited)